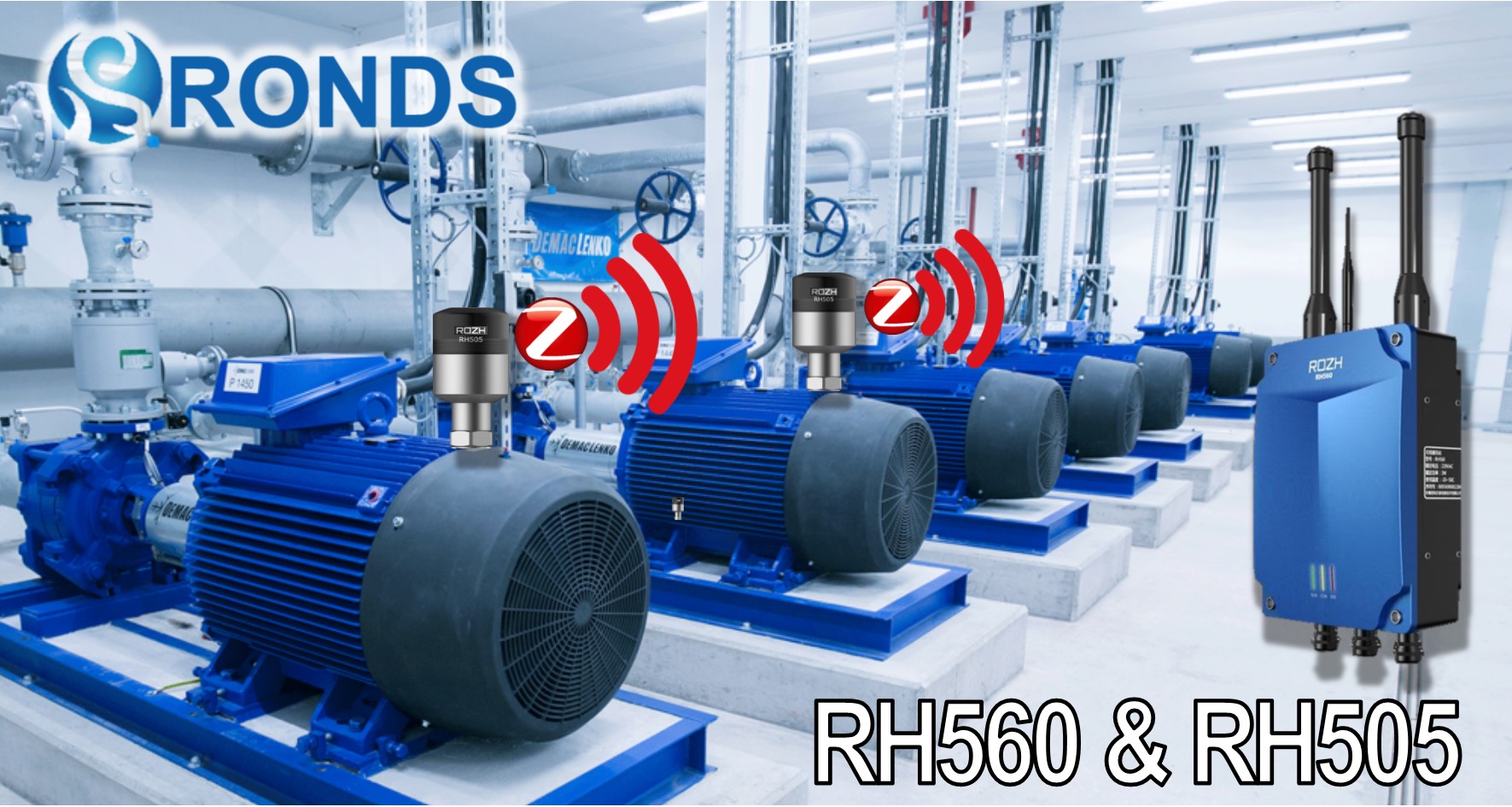 RONDS INTELLIGENT WIRELESS CMS is positioned on industrial enterprises, which is developed by RONDS Company for scattered measuring points and unavailable wiring work. It integrates vibration, temperature and speed signals.


System hardware includes RH560 wireless collection station, RH505 wireless vibration & temperature integrated sensor and RH509 wireless speed sensor. The online PC software MOS3000 is used to monitor machine real time condition, help users to learn machine's fault in advance and avoid unplanned
downtime.




Wireless Condition Monitoring System Architecture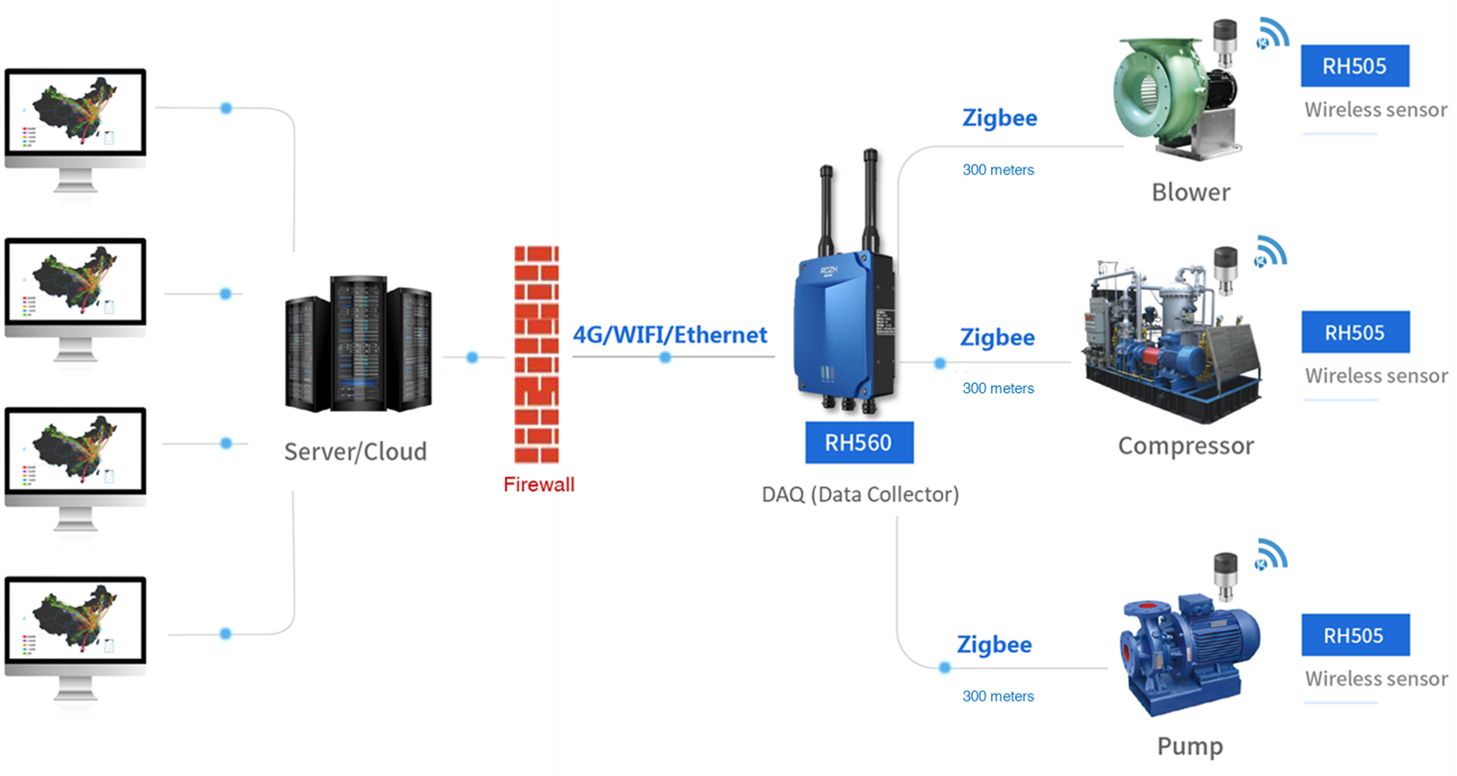 System features

Intelligent data acquisition and processing
With IWMS and pre-set DAQ strategy, complete data acquisition, processing and transmission of machines' vibration signal (acceleration, velocity and displacement) and temperature signal, achieve unmanned monitoring, and ensure machine safety and continuous running.

Synchronous acquisition and analysis of temperature and vibration data
RONDS IWMS synchronously collects temperature and vibration signal, it increases machine safety through dual monitoring of vibration and temperature data.

Intelligent alarm for abnormal machines
Adopting various kinds of alarm parameters: overall value, index (available in Synchronous version),temperature, etc., ensure the accuracy and timeliness of alarm information

Convenient installation
RONDS IWMS has no signal cable during installation, 2 years battery life of wireless accelerometer, secure installation of accelerometer with magnet base and M6 bolt. Satisfy the requirement of explosion proof degree on site



Four in one sensor vibration and temperature integrated sensor
Integrated design, synchronous collection of acceleration, velocity and displacement and temperature

One key upgrade of hardware and software
One key remote upgrade, system upgrade is quick, accurate, efficient and convenient.



MOS3000 Software Analysis

MOS3000 Online Monitoring Software is B/S software specialized for RONDS condition monitoring products. After installing it in the enterprise server, client ends can visit through browser. The system adopts pgSQL and MS SQL Server database.




Easy operation
Tree structure, clearly display equipment, measuring point, DAQ definition and so on.


Luxuriant analysis graphs
More than 20 kinds of graphs for vibration analysts: time waveform, multi time waveform, spectrum, multi spectrum, envelope demodulation, cepstrum and so on.


Easy to maintenance
C/S framework design make it easy to login, self-diagnostic function, record data transmission process, sensors working status and alarm setup.


Four levels alarm setup
Adopt four levels alarm setup, once exceeding the thresholds, the measuring point will give warning as well as SMS, email and alarm message push on APP.

Plenty of index monitoring
Kurtosis, crooked, margin, frequency band energy, failure frequency energy and other more than 400 index are used to monitor exception machines.

Audible waveform
Besides users' friendly analysis and management interface, the measured long time waveform is audible, through which experts' experience is used sufficiently.