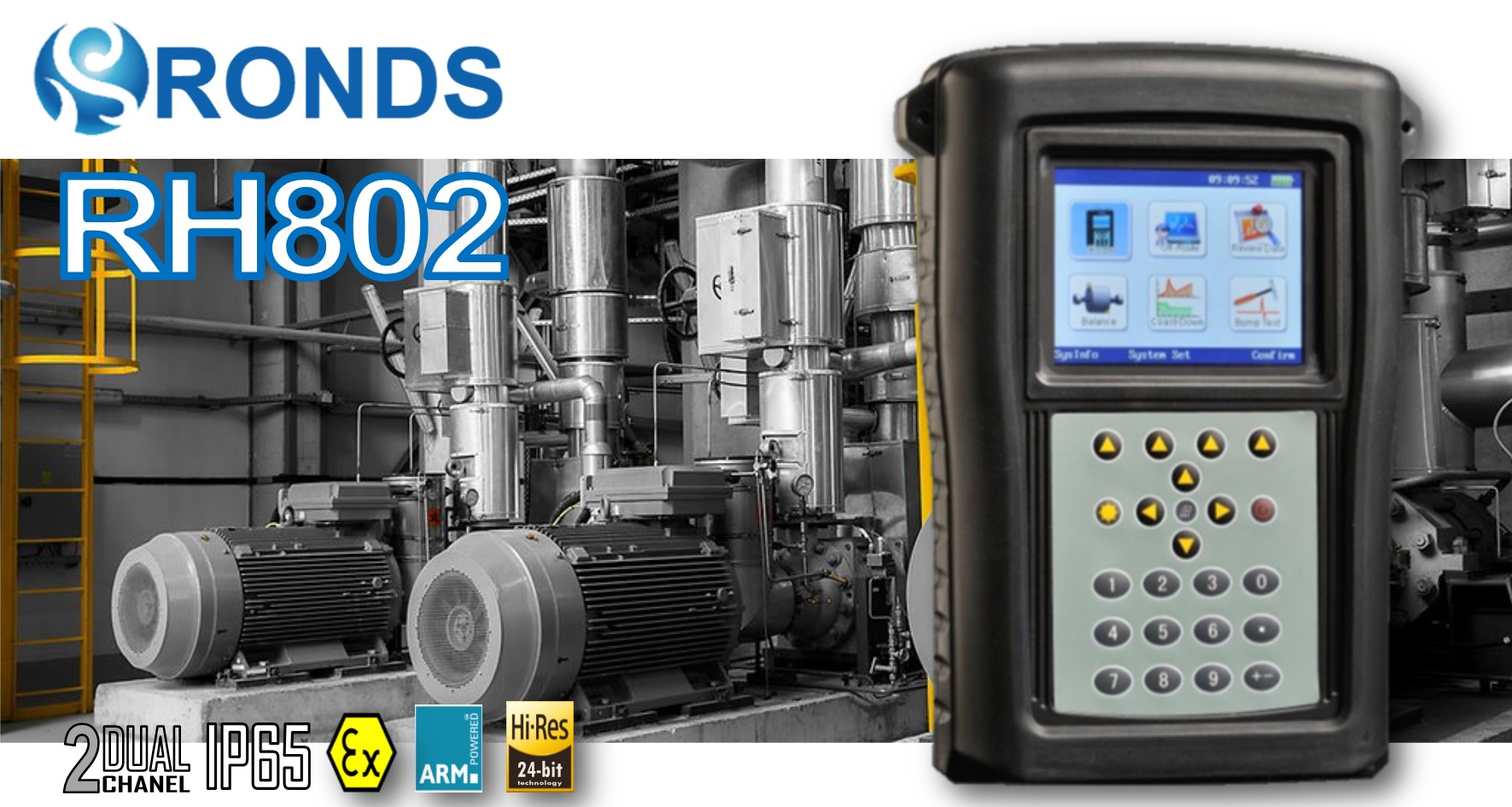 The RONDS dual-channel vibration analyzer RH802 is developed specially for industrial field environment. It has easy operation system, the function modules of Route plan, Off-route plan, Dynamic balance, Coast up/down and Bump test are displayed in less than 10 interfaces. The software is operated on ARM directly, without the operation system, it runs more stable and avoided the situation of slow boot. Both starting up and shutdown can be finished in one second, which greatly saved user's time on site.

RH802 Key Feature
Simultaneous two channel measurements for data collection, the maximum analysis frequency can reach to 40 KHz.

ARM processor, the 12800 lines FFT can be finished in one second.

Support for long waveform data collection of 40K dual channel analysis frequency

rovide high precision 24 bit AD converter.

Use 1GB high-capacity Flash.

IP65 design, water and dust proof.

Rechargeable Li-ion battery supports eight hours of continuous data collection.

iButton used to identify the measuring points automatically.

Explosion proof version is available and optional.

Route measurements downloaded from MRS3000 software

Real-time display of vibration waveform or spectrum

Waveform/spectrum analysis

Manual input function

2 Planes Balancing

Coast up/down and Bump test
CH1: Vibration (ICP sensor)
CH2: Vibration (ICP sensor)
Sampling frequency: 40kHz(dual channel Maximal: 20kHz)
Waveform length: 1024, 2048, 4096, 8192, 16384, 32768
Lines Resolution: 400, 800, 1600, 3200, 6400, 12800 Lines
Averaging: Linearity, Peak hold
Window function type: Rectangle, Hanning
MRS3000 Software Analysis

MRS3000 Software is B/S software specialized for RONDS condition monitoring products. The system adopts pgSQL , MS SQL Server database and Access.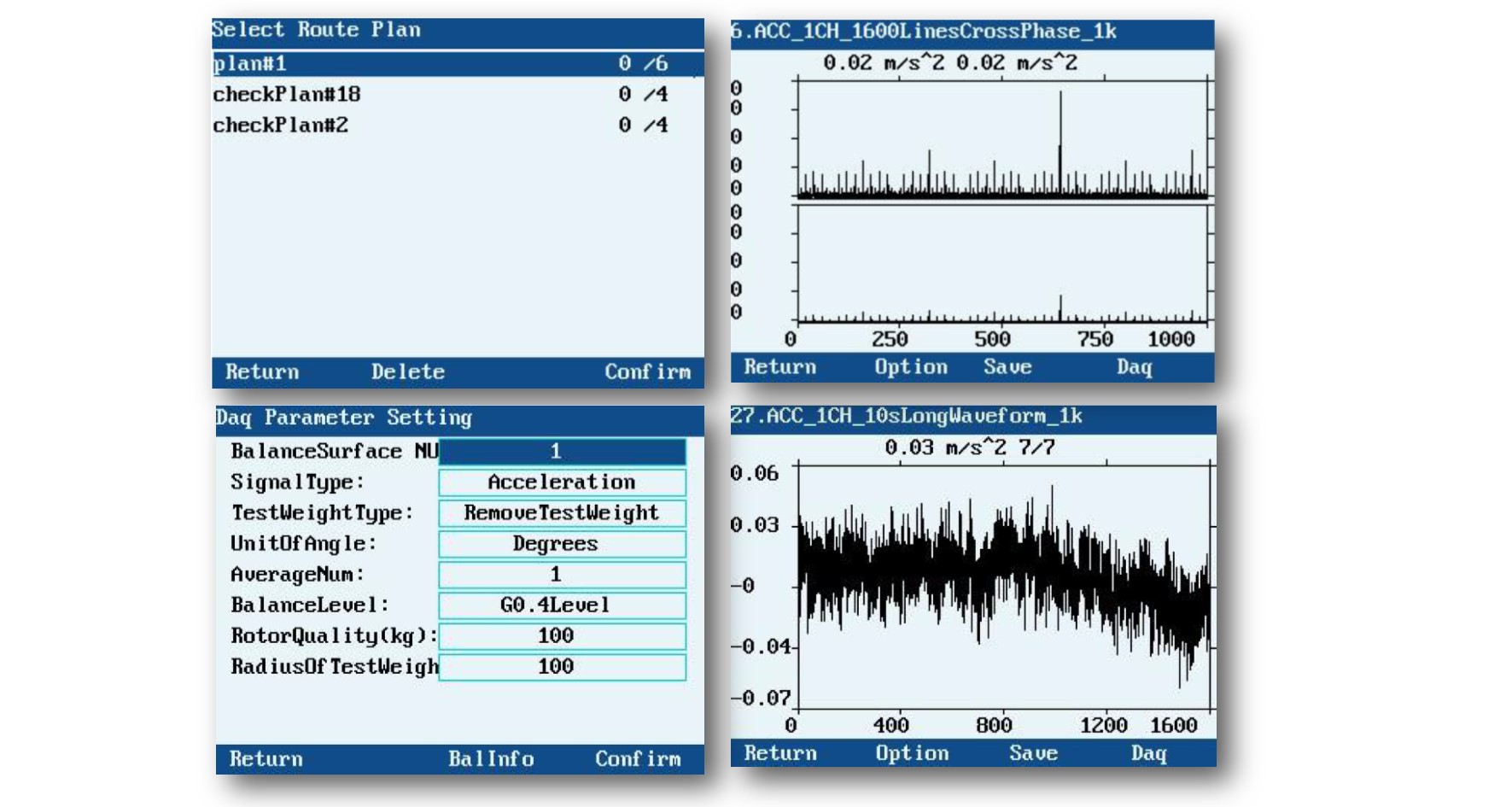 Easy operation

Tree structure, clearly display equipment, measuring point and so on.

Luxuriant analysis graphs

More than 20 kinds of graphs for vibration analysts: time waveform, multi time waveform, spectrum, multi spectrum, envelope demodulation, cepstrum and so on.