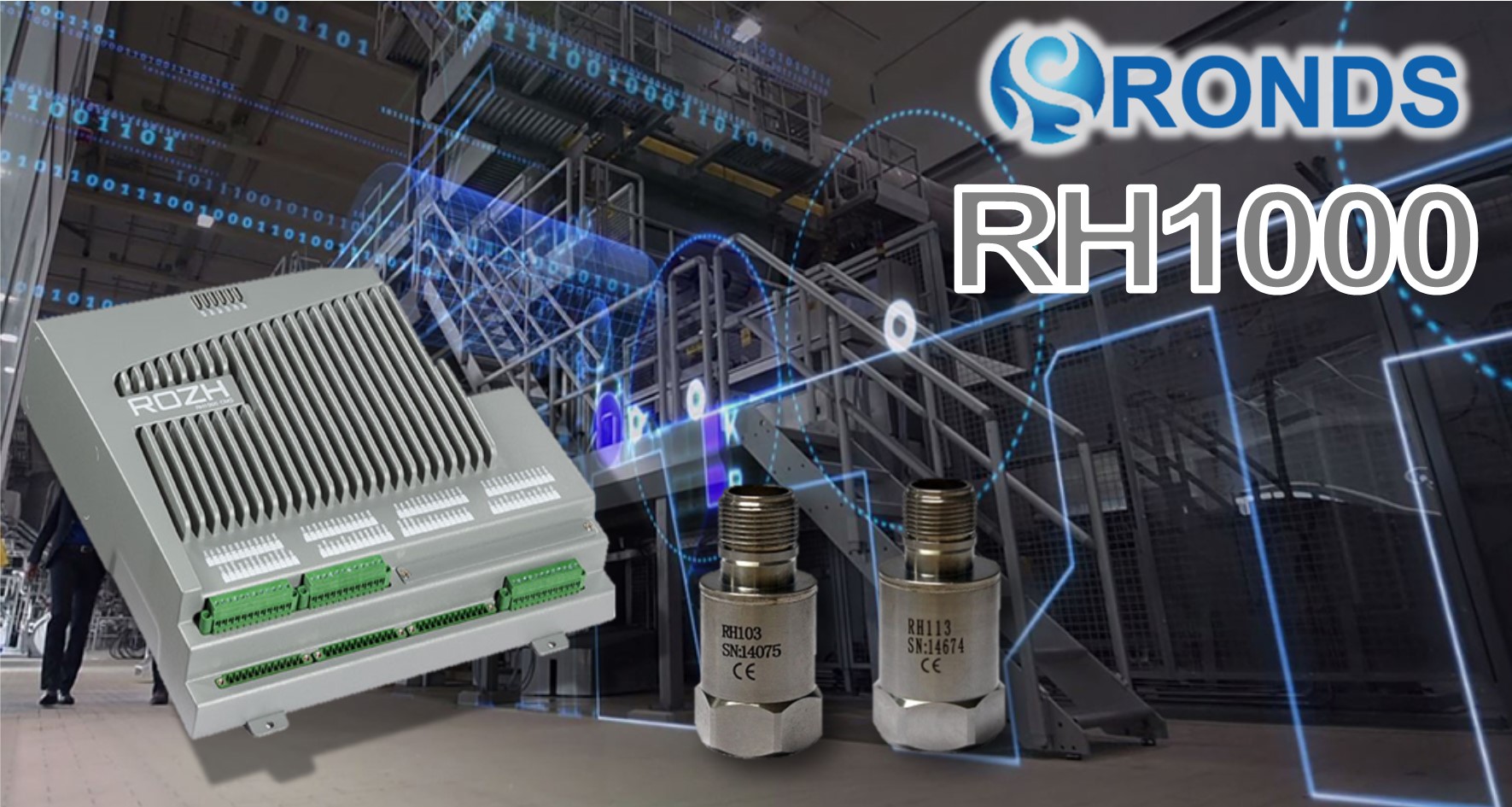 RH1000 System introduction

RH1000 online monitoring system is specially designed for the non-stable-status operating features in wind turbines, steel industry and so on, adopting patent measurement technology to fully monitor key machines. It includes three parts: sensors, data processing and remote diagnosis.


RH1000 System Feature

· Maximal 16 channels synchronous data acquisition

· Real-time Dynamic Display

· Automatic & Manual Data Acquisition

· DAQ Definition Group Management & Characteristic Parameter Group Management

· Configuration Information Tree

· Remote Data Viewing

· Plenty of Data Analysis Tools

· Automatic Calculation of Characteristic Frequency

RH1000 Multi Channel Measurement
RH1000 online monitoring station consists of 8 or 16 vibration and temperature optional channels, 4 process information channels, and 2 tacho channels. Taking advantage of the patent of RONDS, it can realize synchronous data acquisition for all channels.

Real-time Dynamic Display
It uploads the collected data automatically through the network. With the help of software MOS3000, it provides real-time dynamic display of collected data bar charts and trend of overall value.

MOS3000 Software Analysis
MOS3000 Online Monitoring Software is B/S software specialized for RONDS condition monitoring products. After installing it in the enterprise server, client ends can visit through browser. The system adopts pgSQL and MS SQL Server database.